IgA Induced -
Mucosal Immunotherapy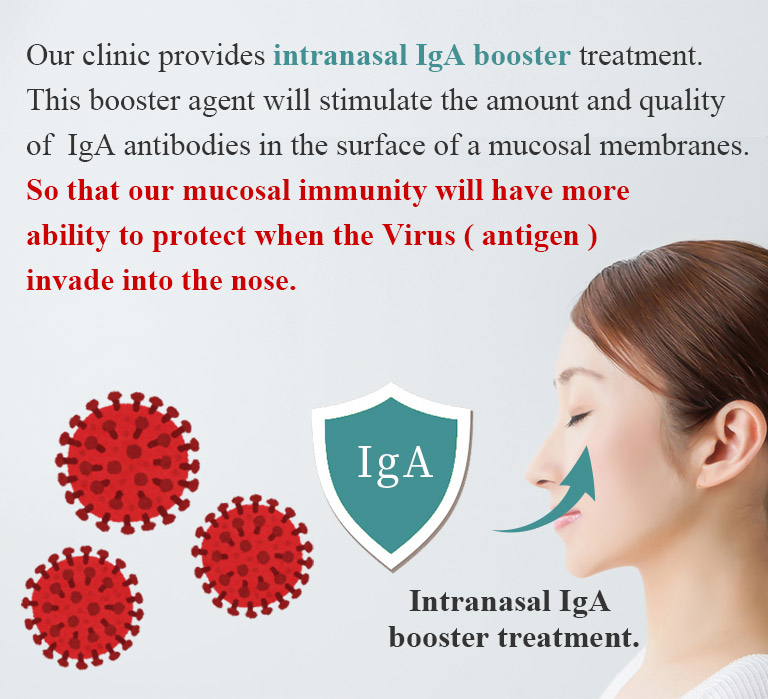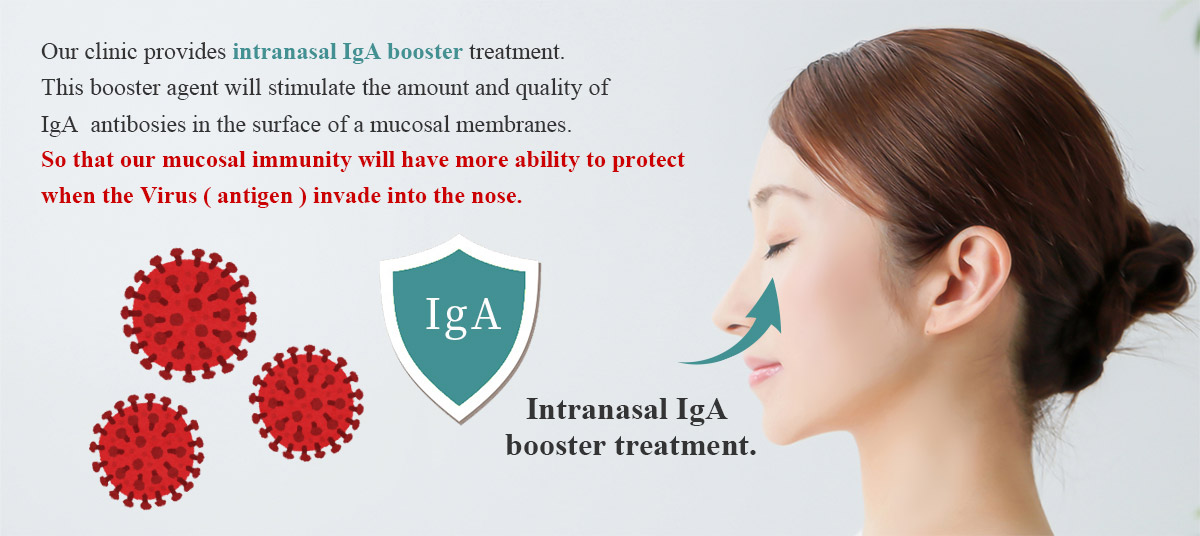 In 2009, a team of researchers from the National Institute of Infectious Diseases of Japan devised and started inhospital dispensing of transnasal IgA-induced vaccines using POLY I.C, which became patented, as an antibody inducer (adjuvant).
The development of nasal mucosal vaccines aimed at inducing secretory IgA antibodies, lead by Japan, has been progressing around the world, but this latest technology is a trial using mice at the University of Lancaster in the UK, and a paper has been published that induces antibodies to the novel coronavirus.
IgA antibodies are secreted on the mucous membranes of the respiratory tract and nasal cavity, and are at the forefront of biological defense that blocks pathogens such as viruses and bacteria on the mucosal surface.
IgA antibodies are immune proteins characterized by a wide range of defenses that capture and neutralize different types of viruses and pathogens, rather than reacting only to specific viruses and bacteria.
By being secreted on the mucous membrane even when healthy, we control a system like a constantly monitored interceptor missile that defends our body against various antigens coming from the outside.
The amount of IgA secretion decreases with age, but in addition, it also decreases due to stress, lack of nutrition, lack of sleep, pregnancy, etc., and if IgA decreases, it is susceptible to various diseases. This is also mean immunity level has decreased. Babies are unable to make IgA, and IgA contained in breast milk protects the baby from infection. Since then, the human body has grown to acquire immunity specific to pathogens, and the vaccines currently uses this mechanism of acquired immunity.
In other words, by increasing the secretion of IgA antibodies on the mucous membrane and increasing immunity, even if new viruses such as the current mutant coronavirus appear, the probability of preventing infection will increase.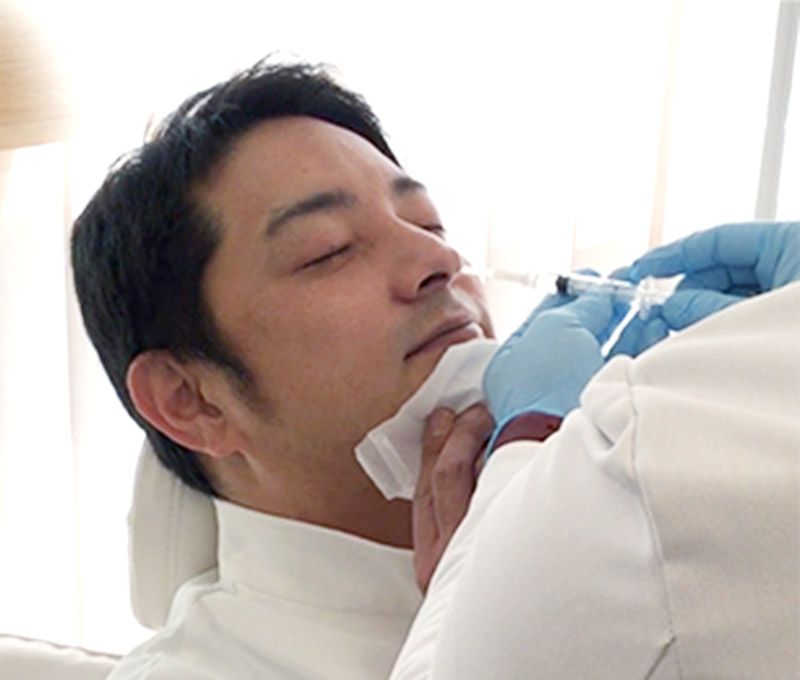 【 Method of administration 】
Use a needleless injector into the nasal cavity,
trans-nasal IgA antibodies booster is administered.
No pain and fast.